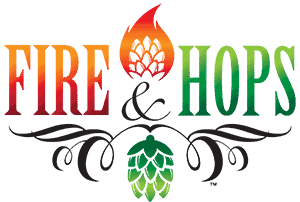 Come out mid-week, have a beer and some tasty food and at the same time lend your support to El Rancho de las Golondrinas!
On Wednesday, June 7, from 5:00 to 9:30pm, Fire & Hops Gastropub, 222 North Guadalupe in Santa Fe, will be hosting a fundraising event for us.  Owner and manager, Josh Johns, has agreed to donate 10% of all sales including drinks (after tax and comps) to El Rancho de las Golondrinas!
Fire & Hops Gastropub is a folksy, upscale neighborhood pub with a locally sourced menu of small and large plates plus artisanal ciders.  It serves high quality food and superb beverages at prices typical of a neighborhood eatery.  Fire & Hops is dedicated to the following four guiding principles:  local; sustainable; quality; friendly.
There will be a tap takeover on Wednesday night by Great Divide Brewing out of Denver.  They will be offering four to five specialty brews on tap plus there will be several food specials. This is a great opportunity for you to taste some new beers, mingle with your friends and family, and share some lively conversation.
No reservations necessary.  Bring your family, friends and neighbors for a lovely evening!  Hope to see you there!