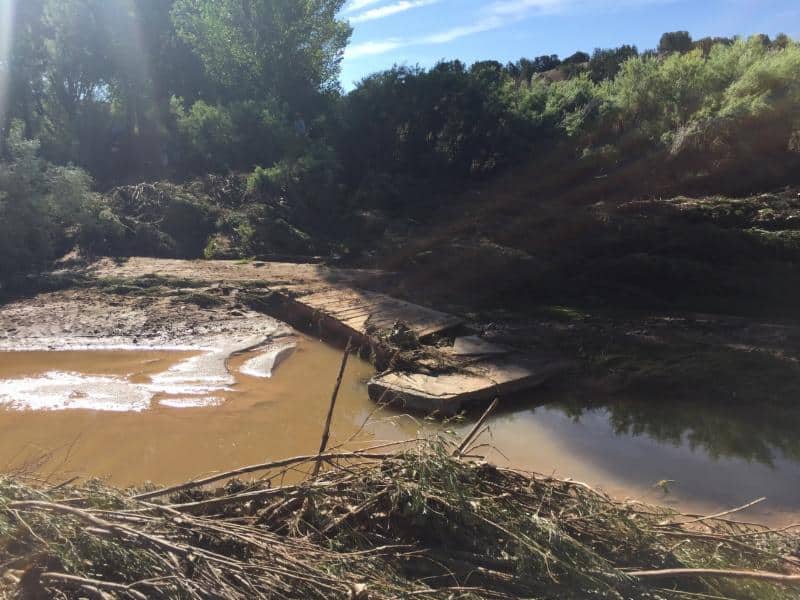 As many of you know, Santa Fe and the surrounding area recently sustained a "1000 year flood."  La Cienega was hit hard and El Rancho de las Golondrinas sustained major damage as our  performance, wedding and burro fields were all flooded and covered with mud and silt. Fences were downed and access to the Raton School House, El Molino Grande and Sierra Village was blocked when the road and bridge to the backside of the Ranch were destroyed by flood waters.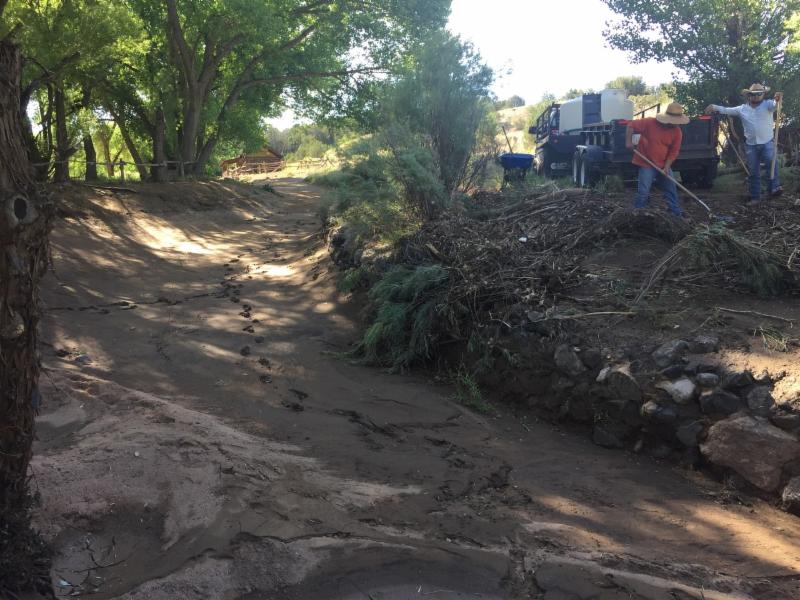 Staff immediately brought in heavy equipment to remove mud and debris, and purchased materials to rebuild the road and bridge. Because of the swift action of staff, the other side of the Museum is already back open. However, there is still more work to do repairing fences, cleaning up debris and removing an enormous logjam further down La Cienega Creek on Museum property.  If not removed, this logjam could cause further flooding and damage in the event of heavy rains. We also need to repair our acequia infrastructure as we are currently unable to sufficiently water our historic fields and may lose our crops.  As you know, our crops are a major part of our educational programming, are a fundamental part of who we are and are vital to the success of our long-standing Harvest Festival.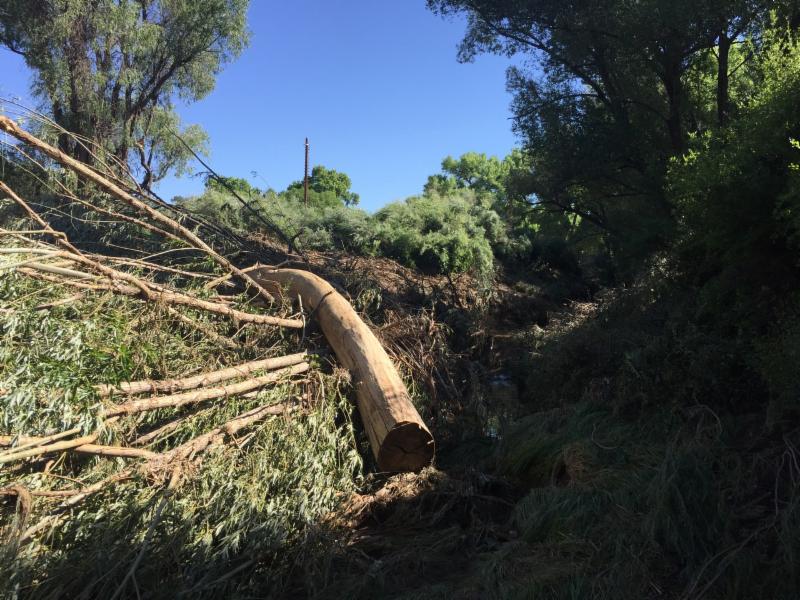 CALL TO ACTION!
PLEASE HELP!
The Museum desperately needs your help in funding this work.
El Rancho de las Golondrinas is a 501(c)(3) non-profit organization and contributions referencing this call to action will only be used to repair our flood damage.
Anything you can give will be sincerely appreciated. Please send your donation referencing "Flood Damage" to Kathryn Carey, Director of Development, El Rancho de las Golondrinas, 334 Los Pinos Road, Santa Fe, NM 87507.
You can donate online at the Annual Fund page. When you get to check-out, in the "Additional Information" field, type "Flood Damage" and your contribution will be used to restore the Ranch.
Thank you for your support of this historic property and our educational mission.