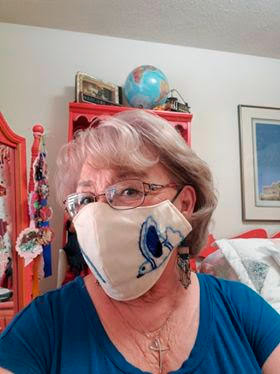 To say that our volunteers are itching to get out of quarantine and back to the museum is an understatement. The Las Golondrinas staff has been coming up with some creative ways that they can do some good and keep busy.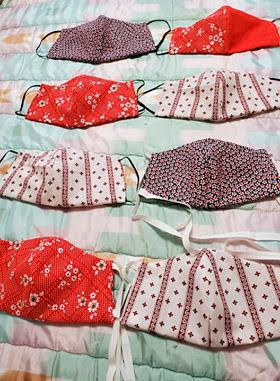 Longtime volunteer Liz Trujillo has been firing up her sewing machine and making masks for essential workers. To date, she has made about two dozen, and we are looking into donating them where they can be best used. "I was so pleased to participate in this project. I hope the wearers of these masks enjoy good health and are protected from COVID19," Trujillo says. She even made a mask with Colcha embroidery (see photo). Thanks, Liz, for your creativity, skill and generosity!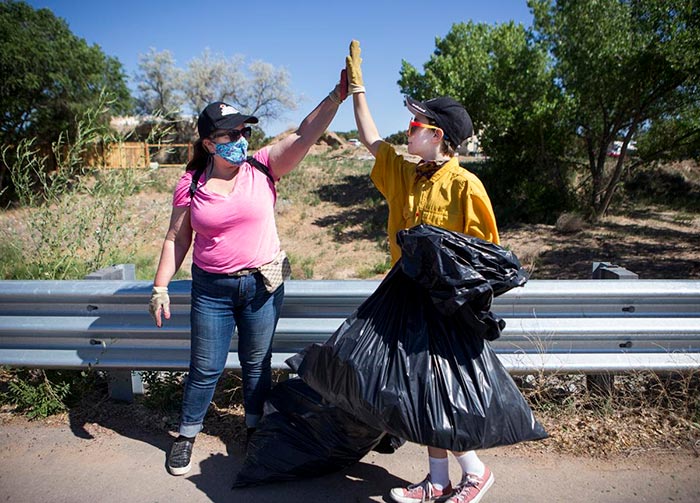 Meanwhile, on June 23, a group of stalwart Las Golondrinas staff and volunteers partnered with staff from our neighbor, Sunrise Springs, to pitch in and clean up Los Pinos Road. Due to furloughs and more people eating in their cars, there was a significant amount of trash and debris to pick up — almost 40 volunteers and staff participated and helped clean up the neighborhood. Thanks to Santa Fe County for supplying vests for volunteers and trash bags, and for picking them all up!
If you would like more information on making masks or being included with community outreach projects, email, Laura Gonzales, Volunteer and Education Manager.