by Laura Gonzales, Education & Volunteer Manager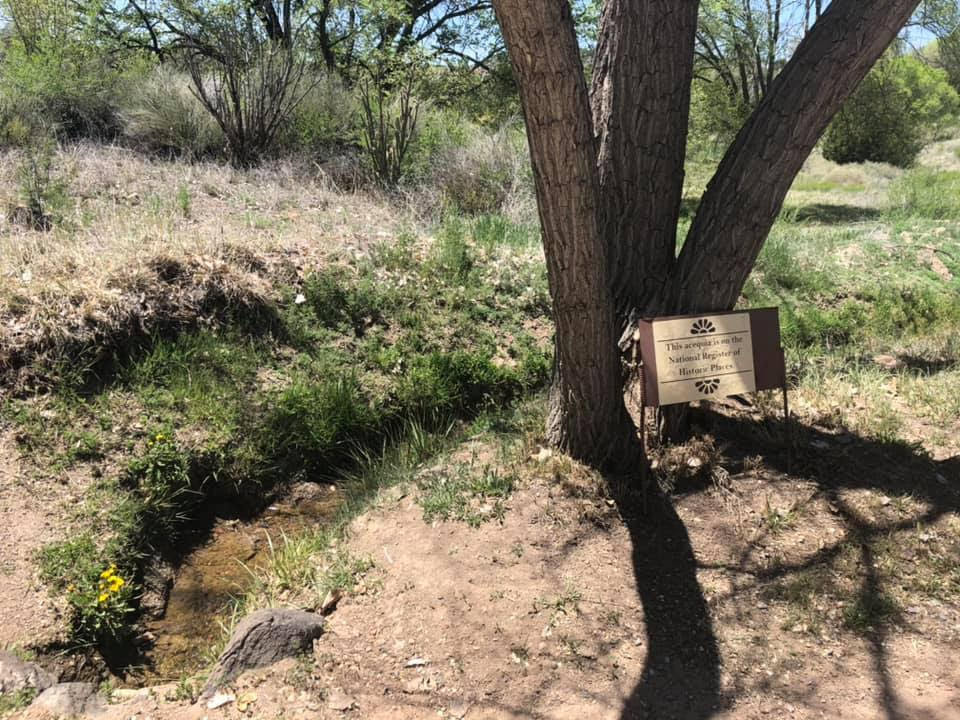 Did you know that Acequias are the oldest water management institutions in the United States? They were also the first non-Indigenous form of government in New Mexico, a system still in place in small rural communities. This system of irrigation, brought by the Spanish who learned from the Moors during their occupation of Spain, once supplied water to a large portion of the Southwest. Today, around 700 acequias continue to feed the fields of Northern New Mexico! Each acequia has a mayordomo (ditch boss) and a commission, which oversee the delivery of water, settle disputes, and maintain the ditch system.
These ditches also help to restore aquifers and riparian areas, like here in La Cienega. Because acequias are integral to farms, ranches, and in some cases infrastructure operations, this job is essential in maintaining healthy farming ecosystems. Here at Las Golondrinas our small operations crew works hard tending to our animal friends, crops, and of course the Acequia Madre, or mother ditch, which runs through the site and is used to irrigate our fields. The acequia on Las Golondrinas' land is part of the La Cienega Acequia, a community shared irrigation ditch that has been active since ca. 1715, and it's listed on New Mexico's register of historic places! This is the time of year the crew cleans it and prepares the fields for the growing season. We are all so excited to begin anew this spring and hope to welcome our guests back to this beautiful site this season!