Las Golondrinas at the Movies — Part 2
by Jackie Camborde, Director of Development
Spending more time with Netflix these days? We just purchased an outdoor projector to have some warm evening movie nights outside — my kids are counting the days until it arrives! One of our first movie nights will definitely include a Las Golondrinas title — here's a few that were filmed at the museum for you to check out!
Fools Rush
starring Salma Hayek, Matthew Perry
Three months after a one-night stand with Isabel Fuentes (Salma Hayek) in Las Vegas, New York City real estate developer Alex Whitman (Matthew Perry) learns she is pregnant. Despite being a terminal bachelor, Alex is drawn to Isabel, and the pair marries. Hilarity ensues in this tale of unlikely love. A fluffy escape of a movie.
Amazon Prime, Starz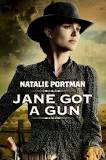 Jane Got A Gun
starring Natalie Portman, Joel Edgerton
With help from her boozing ex-lover (Joel Edgerton), a woman (Natalie Portman) tries to defend her injured husband (Noah Emmerich) from a vengeful outlaw (Ewan McGregor) and his gang of killers in the Old West. This one is intense — maybe pair it with one of the comedy reviewed here?
Hulu, Amazon Prime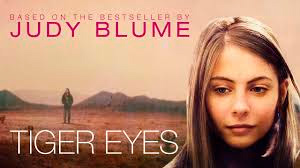 Tiger Eyes
starring Willa Holland, Kambiz Aghdazi
Forced by her grieving mother to move from her home in New Jersey, to the strange town of Los Alamos, New Mexico, Davey doesn't know how to fit in.
When Davey meets Wolf, a mysterious Native American climber exploring the surrounding canyons, she feels he is able to see right into her most wild and secret emotions. Their relationship brings Davey back from the edge as she finds the courage to embark on the first great adventure of her life. The film marks the first major motion picture adaptation from the work of bestselling Children's/Young Adult author Judy Blume.
YouTube, Amazon Prime
BONUS BINGE: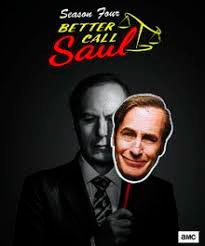 Better Call Saul
starring Bob Oderkirk, Michael McKean
This TV show, the prequel to the cult hit Breaking Bad, follows the life of controversial lawyer Saul Goodman. The fifth season features two episodes with gorgeous shots of the museum. Be careful with this one — it's completely addictive — one day we watched six episodes in a row!
AMC, Netflix
Stay well, and happy viewing!