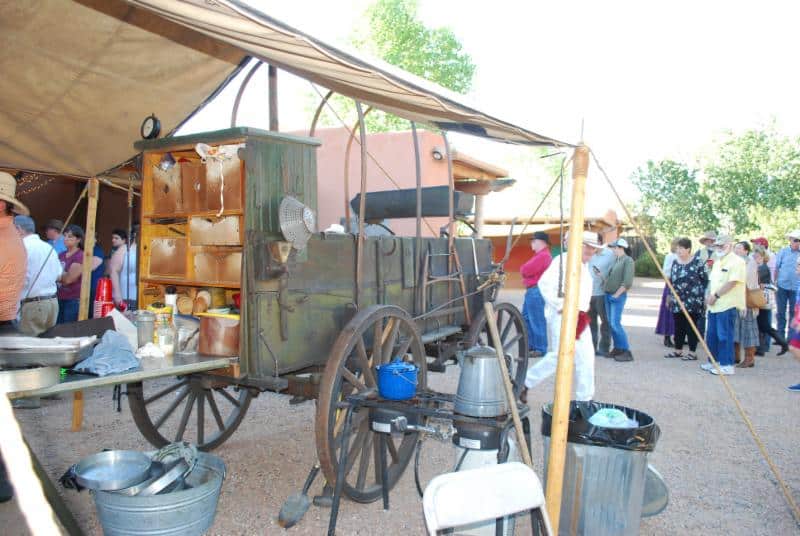 Last year's sell-out Chuckwagon Dinner is back and it's bigger and better than ever this season! Save the date — August 18, 6:00pm. You won't want to miss this grand event at El Rancho de las Golondrinas, 334 Los Pinos Road, Santa Fe!
After a long day on the trail, gather round the fire and eat your fill of "chuck" from an authentic 1890 chuckwagon!
The chuckwagon was invented in 1866 by Charles Goodnight. Carl Hawkins, your host for this special evening, had the good fortune to work for a direct descendant, Thomas Goodnight, not as a cook, but as a cowboy. While Mr. Goodnight taught him how to put together a good herd of cattle and recognize a quality horse for its merits, his career as a chuckwagon cook is due to the encouragement of his well fed family and friends.
On the evening of August 18, Carl will create for you the atmosphere of a trail camp with a taste of the old west featuring chopped, smoked beef brisket, cheese enchiladas, sweet/hot baked beans, buttermilk fruit and cabbage slaw, homemade chili biscuits and Dutch oven fruit cobbler!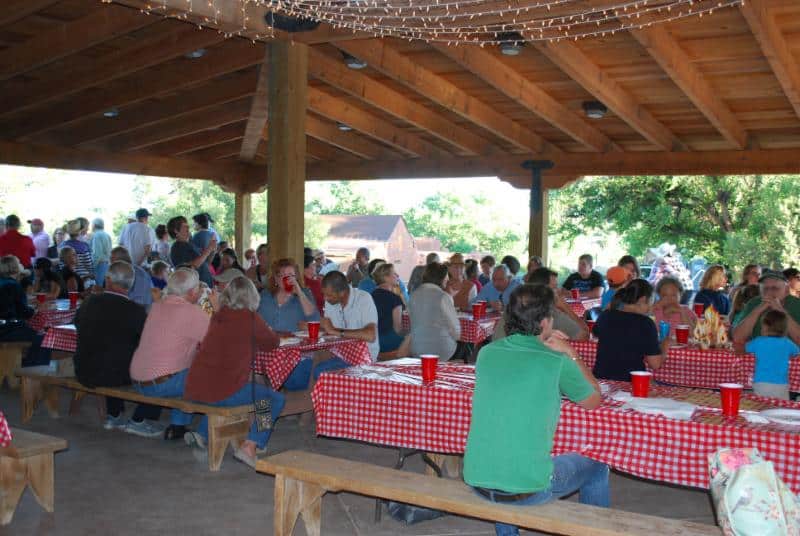 In addition there will be a beer garden to wet your whistle and entertainment by a live band throughout the evening. Dancing optional and encouraged!
This is the premiere fundraising event for El Rancho de las Golondrinas. Please save the date and plan on joining in for a fun and historic dinner adventure! Ticket information will follow shortly and will be available on our website.
COME AND GET IT!