This month's volunteer profile features Bill Olver.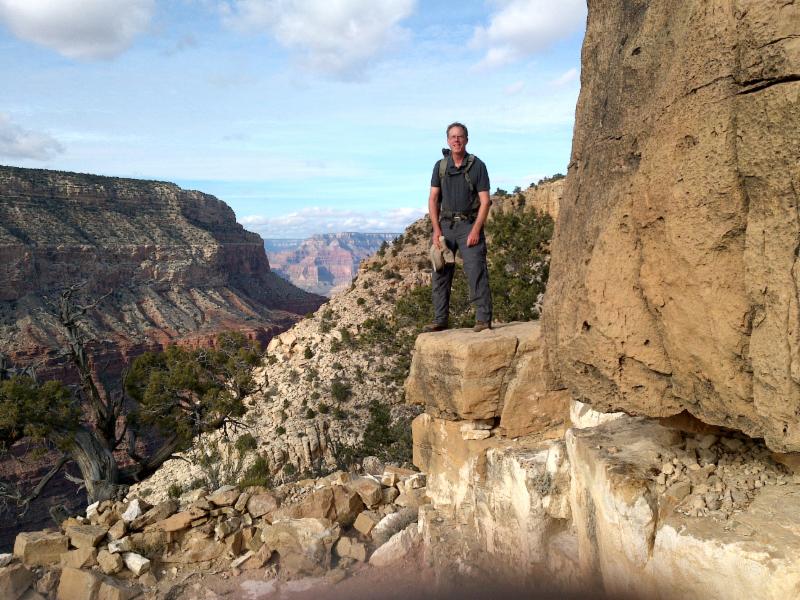 "I was born in Colorado while my father was working for the U.S. Forest Service. As he went up through the ranks of various federal agencies, I ended up going to many different schools, but was mostly raised in New Mexico and Colorado. While my father was working in D.C., I ended up attending Virginia Tech and obtained a B.S. in civil engineering with an emphasis on land surveying.
After graduating from Virginia Tech, I immediately accepted a land surveyor position with the Bureau of Land Management in Santa Fe. That was in August of 1981. I enjoyed the history of northern New Mexico that I was exposed to in Santa Fe.
However, my career took me to Oklahoma, D.C., and then Window Rock, AZ (living in Gallup). While in Gallup, I transformed from a confirmed bachelor to a married man, and ended up with two daughters and now six grandchildren. Finally, I transferred back to Santa Fe in 2003, and worked for the BLM until retiring in January of this year. Since I still enjoyed surveying, I immediately went to work for a surveying firm based in Albuquerque, but I am still working out of Santa Fe.
For decades I rode bicycles, both street and mountain, exploring roads and trails through many states. Since moving back to Santa Fe, I have primarily turned to hiking for recreation, trying to get in long hikes in the mountains every weekend. I also attempt to play golf, but am more accomplished at playing pool and darts, and occasionally I play tennis and racquetball."
Several years ago, when he started volunteering at Las Golondrinas, Bill worked with Steve Dixon, teaching visitors, both young and old, atlatl — which is a spear-throwing skill. Bill had never thrown an atlatl, but he quickly mastered the technique and enjoyed teaching others how to do it. Today he continues to volunteer in many other ways at the Ranch, as does his wife, Toni, who frequently helps with children's crafts projects."