Westward Ho Chuckwagon Dinner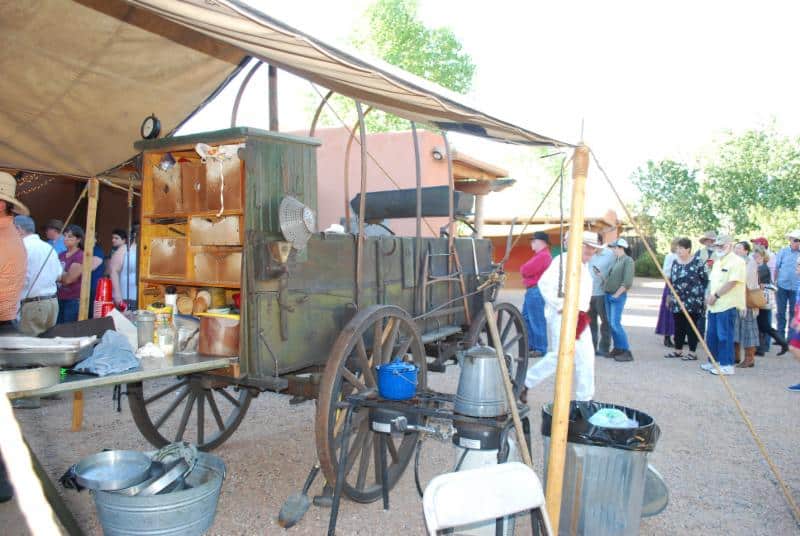 The first ever Chuckwagon Dinner was held on August 18 at El Rancho de las Golondrinas and it was a grand success! Over 200 people, including many Board members, ate their fill of "chuck" from an authentic 1890s chuckwagon!
Carl serving up a big plate of "chuck."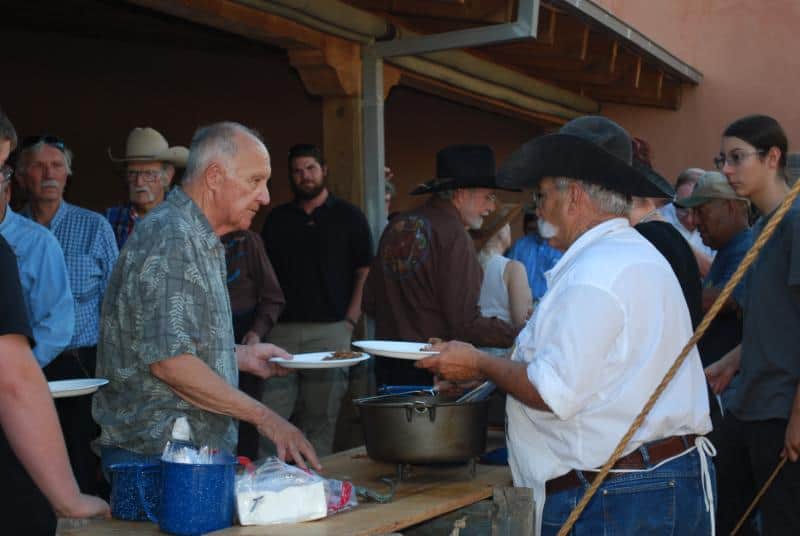 Attendees sat at tables adorned with red checkered table cloths and a pop-up "campfire" centerpiece. As they chowed down their "chuck," they were serenaded on the harmonica and guitar by Dale Greenberg and Marc Yaxley who played authentic music and tunes from the late 1890's. They even participated in a sing-a-long of "You Are My Sunshine," and several Bob Dylan melodies.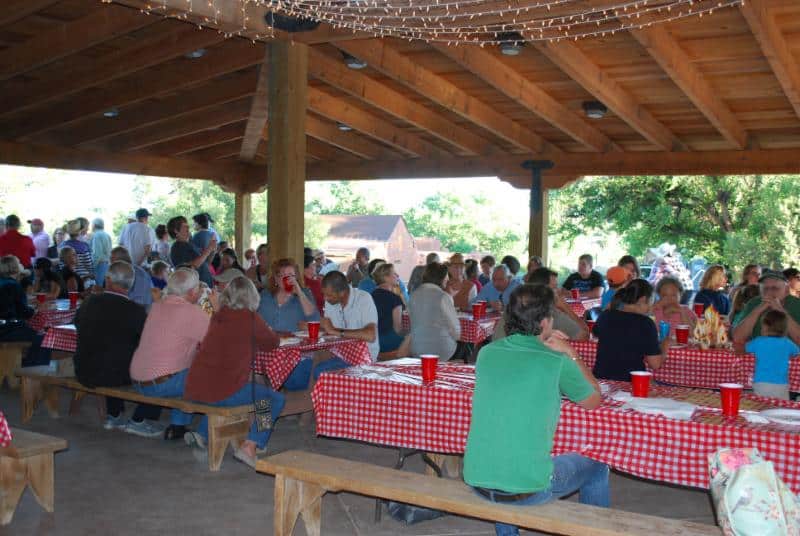 206 meals served!
It was a festive evening filled with good food, friendship and fun! Who knows?! This may become an annual event at the Ranch!