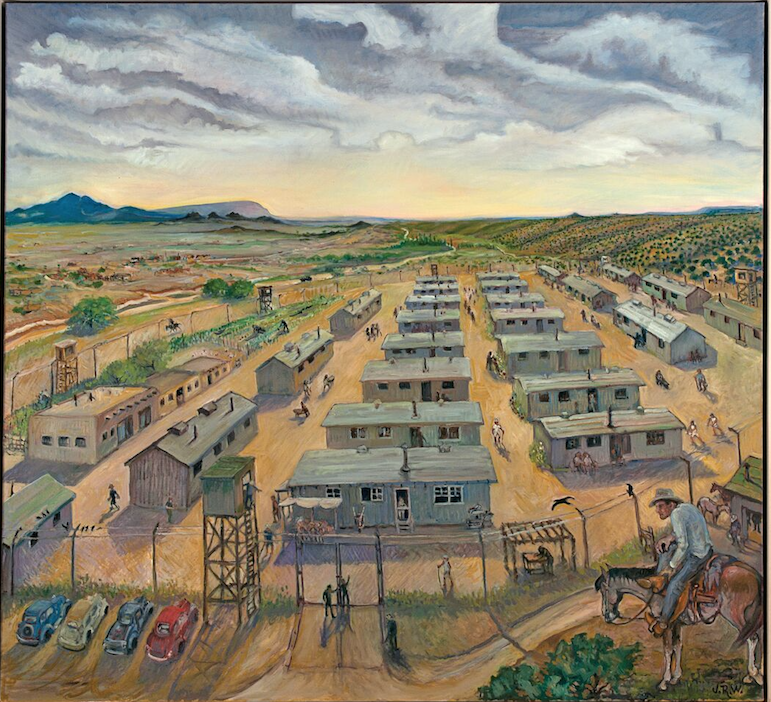 El Rancho de las Golondrinas is pleased to announce our second Winter Lecture will be held on February 28 in the St. Francis Auditorium at the New Mexico Museum of Art and will feature Nancy Bartlit speaking on "The Santa Fe Japanese Internment Camp in the Shadow of Los Alamos 1942–1946."  This free lecture begins at 6:00 P.M. and is a partnership between El Rancho de las Golondrinas and the New Mexico Museum of Art. Donations to both institutions are always appreciated and are tax deductible to the extent allowed by the IRS.
Armed with a vision and the passion to tell the stories we never knew, Nancy Bartlit is an author, oral historian, amateur photographer, and a Chautauqua lecturer listed with the New Mexico Humanities Council and the Historical Society of New Mexico. A resident of Los Alamos for 52 years, she formerly was elected to the city/county council, serving as its Chairman (the "Mayor").
Bartlit is known as an environmental, health, and historic preservation activist. When she was President of the Los Alamos Historical Society, she signed the papers for the Society to own the home in which Robert Oppenheimer lived during WWII.  In May, 2011, Los Alamos dedicated bronze statues of Dr. Oppenheimer and General Leslie Groves, a project Nancy championed for seven years.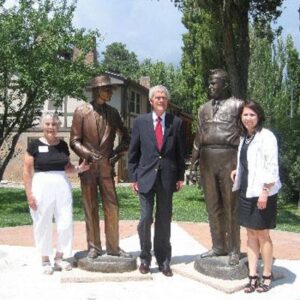 Bartlit campaigned for Los Alamos, New Mexico, Oak Ridge, Tennessee, and Hanford, Washington, to become the Manhattan Project National Historical Park. The Manhattan Project National Historical Park Act was passed as part of the National Defense Authorization Act of 2015, and then signed into law by president Obama in the middle of December.
Bartlit graduated from Smith College, Northampton, MA, as a history major, and afterwards taught in Sendal, Japan, for two years, visiting all four main islands of Japan. She revisited Japan five times, one which was under the University of New Mexico Study of Japanese Business and technology. Following completion of the program, she studied under Everett M. Rogers, a distinguished professor who headed the UNM Journalism and Communication Department and under whom she received her Master's Degree.
Bartlit has interviewed numerous New Mexico veterans as well as U.S. Army survivors of the Bataan Death March, Navajo Code Talker Marine privates, Manhattan Project civilian and military personnel and survivors of the Santa Fe Internment Camp for Males of Japanese descent.
Through her lecture, "The Santa Fe Japanese Internment Camp in the Shadow of Los Alamos 1942–1946," you will have the opportunity to learn about the events surrounding WWII, as two powerful nations on opposite sides of the world's largest ocean were entrenched in battle. Her talks are rich with behind-the-scenes stories that few people have ever heard. You will go away from her presentation with a more complete understanding of the complex issues surrounding WWII, and why that war ended the way it did.
Seating at the St. Francis Auditorium is limited, so please plan on arriving early to secure your spot. You won't want to miss this dynamic lecture and the opportunity to learn more about the Santa Fe Japanese Internment Camp.
Story courtesy of The New Mexican. Copyright 2016–2017 Bartlit Enterprises.