Save the Dates!
It's time to get your 2019 calendar out and start filling in some important dates.
Our Winter Lecture Series, "Speaking of Traditions," has been set.  All three lectures will take place in the St. Francis Auditorium of the New Mexico Museum of Art, just off the Plaza in Santa Fe.  All lectures begin at 6:00 P.M. and end by 7:00 P.M.
Here is the 2019 line-up:
On Tuesday, January 29, Dr. Richard Melzer will speak about his book "Maximiliano Luna and the Rough Riders."
Dr. Melzer is originally from Teddy Roosevelt's hometown of Oyster Bay, New York, and has lived in New Mexico since 1973. Melzer earned his Ph.D. in History at UNM in 1979. He has taught history at the University of New Mexico's Valencia Campus since that same year. He is now a Regents professor of history. He is a past president of both the Historical Society of New Mexico and the Valencia County Historical Society.

He is the author, co-author, or editor of 24 books as well as over a hundred articles and chapters about New Mexico history. Eight of his books have won major book awards. Among the many awards he has received for writing, teaching, and service to his profession, he is most proud of receiving the University of New Mexico's Outstanding Teacher of the Year Award.
---
On Tuesday, February 26, Dr. Andrés Reséndez will present the research from his book "The Other Slavery:  The Uncovered Story of Indian Enslavement in America."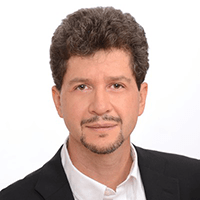 Dr. Andrés Reséndez is a historian and author specializing in colonial Latin America, borderlands and the Iberian world. He received his B.A. in International Relations, from El Colegio de México in Mexico City in 1992 and his Ph.D. in History from the University of Chicago in 1997.
Dr. Reséndez's work has long been concerned with the dynamics of borderlands in North America, whether in terms of the emergence of ethnic or national identities or the prevalence of labor coercion and enslavement of indigenous peoples.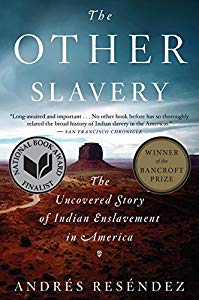 In 2017, Dr. Reséndez won the Bancroft Prize in American History and Diplomacy for his book "The Other Slavery: The Uncovered Story of Indian Enslavement in America."
He has also been interested in the earliest exploration of the Americas and the Pacific Ocean, and the role of technology in these early voyages of exploration.
Dr. Reséndez teaches undergraduate courses on Latin America, Mexico, the history of food, as well as graduate-level seminars on colonial and 19-century Latin America.
---
"The History of Flamenco and Dance in New Mexico"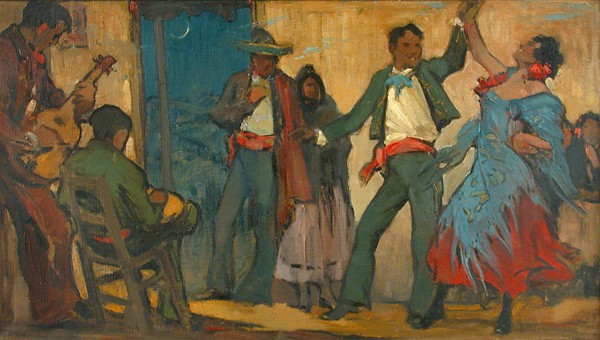 Sketch for Spanish dance scene (mural for Santa Fe Country Club) circa 1920, by Gerald Cassidy
Nicolasa Chávez, a fourteenth-generation New Mexican, is Curator of Latino/Hispano/Spanish Colonial Collections at the Museum of International Folk Art (MOIFA). She received her master's degree in history with a concentration in Iberian Studies at the University of New Mexico. She began her early dance training with Vicente Romero of Santa Fe, Lili del Castillo of Albuquerque, the UNM Dance Department (the only university in the country with a concentration in flamenco), and with María Benítez. She is the curator of the recent exhibition Flamenco: From Spain to New Mexico, which was named by USA Today as one of the top 12 must see exhibitions for the summer of 2016. She is the author of the accompanying publication The Spirit of Flamenco: From Spain to New Mexico. She has conducted lecture/demonstrations combining flamenco song and dance with its history. At MOIFA she was a co-curator for the exhibition The Red that Colored the World and is a contributor to the publication A Red Like No Other (Skira Rizzoli press) which was named by Vogue Magazine as one of the top 25 Valentine gifts of 2016. She also curated New World Cuisine: The Histories of Chocolate, Mate y Más. Prior to this she curated A Century of Masters: The NEA National Heritage Fellows of New Mexico, for which her accompanying publication won a New Mexico Book Award. She currently lives in Santa Fe where, she continues to make special guest appearances in Flamenco shows at various local venues.
You won't want to miss this fascinating and engaging lecture!  The New Mexico Museum of Art is located at 107 Palace Avenue, Santa Fe, just off the Santa Fe Plaza. The lecture will begin at 6:00pm and will end by 7:00pm.