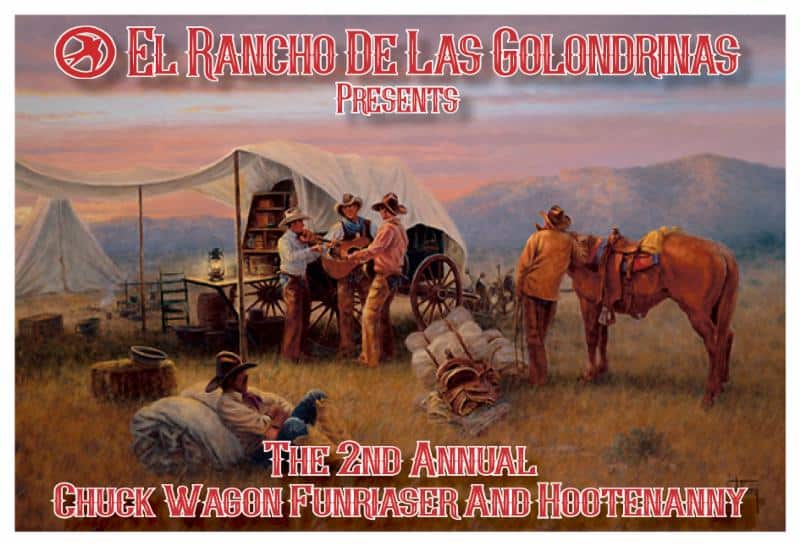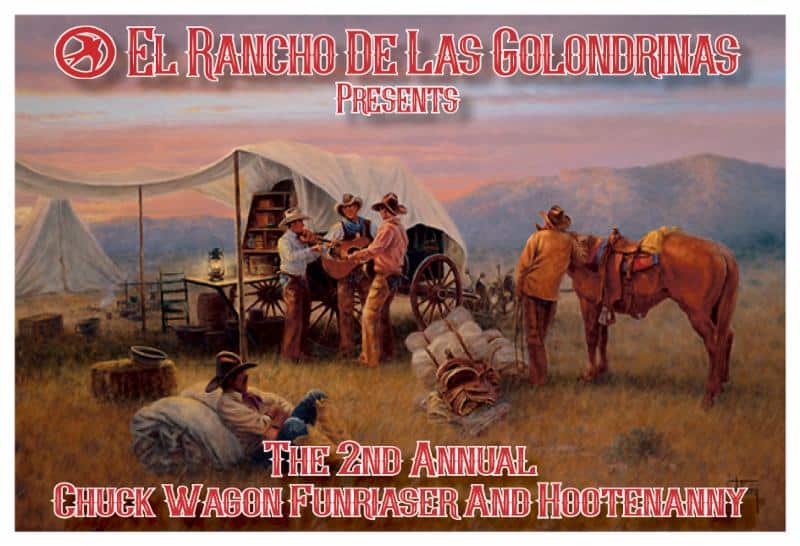 Last year's sell-out Chuckwagon Dinner is back and it's bigger and better than ever this season!  August 18, at 5:00pm the place to be is El Rancho de las Golondrinas, 334 Los Pinos Road, Santa Fe!
After a long day on the trail, gather round the fire and eat your fill of "chuck" from an authentic 1890 chuckwagon!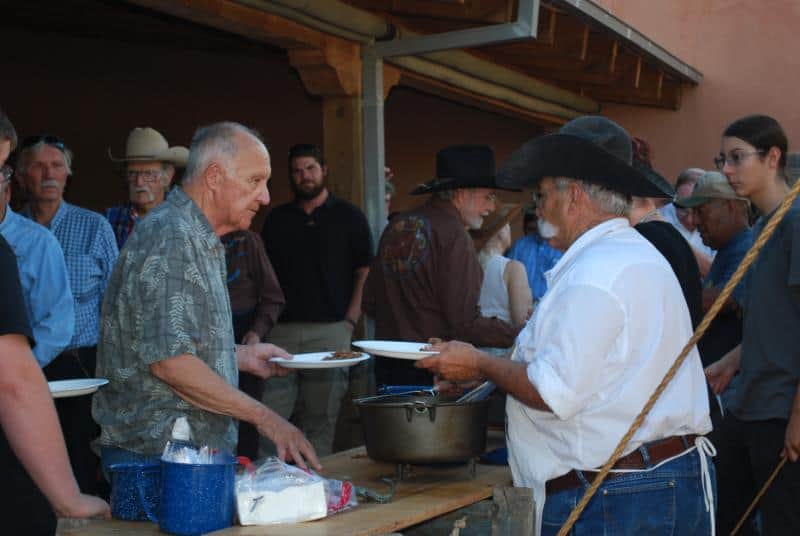 On the evening of August 18, the atmosphere of a trail camp will be created for you with a taste of the old west featuring chopped, smoked beef brisket, cheese enchiladas, sweet/hot baked beans, buttermilk fruit and cabbage slaw, homemade chili biscuits and Dutch oven fruit cobbler!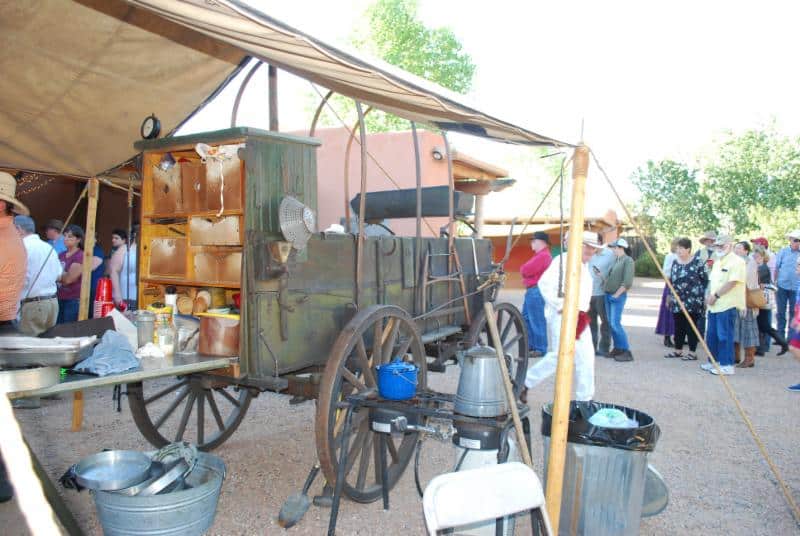 In addition, New Mexico Hard Cider will be in attendance selling hard cider, beer and sparkling wine to wet your whistle and there will be entertainment by Bill Hearne throughout the evening. Dancing optional and encouraged!
Play old time games, like horseshoes! While the night is young, explore the 200 acre property and its 34 historic buildings!
This is the premiere fundraising event for El Rancho de las Golondrinas. It's a beautiful setting, under the stars, with the faint sound of coyotes singing to the moon! Bring your friends and family and join us for a fun and historic dinner adventure!
Special pricing for kids 12 and under!
Ticket information is available on our website: golondrinas.org and you can purchase tickets through Hold My Ticket: https://holdmyticket.com/tickets/event315445
Tickets go on sale July 18th. Because attendance is limited to the first 250 to purchase tickets, sales end on August 13th.
Don't be left out. Purchase your tickets today! COME AND GET IT!